War and Remembrance
Storyline thrives on conflict, and perhaps that is one reason why war novels have an enduring interest for many readers. Of course November is the official month for most Armistice and Veterans Day commemorations, but this has been a year when 'war' has not been relegated to a ceremony of remembrance. Conflict in the Middle East has displaced millions of people, and terrorist violence has brought bloodshed, fear and death to the most civilized of cities. The plight of refugees has been central to both public and political debate, reminding us that wars have a tendency to change not just individual lives – but the borders which define us.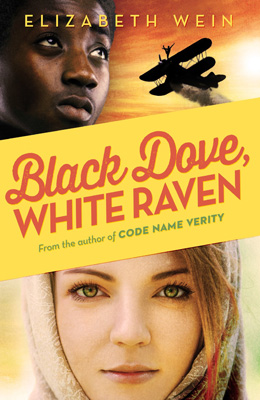 Black Dove, White Raven
Elizabeth Wein
Reading level: 14+
Genre: historical; family; adventure; culture; war
Published: 2015
Best friends Delia (Black Dove) and Rhoda (White Raven) are stunt flyers during the 1920s, but the ongoing racism in the southern United States inspires a dream: to emigrate to Ethiopia, the one African country which has never been colonized. After a freak accident kills Delia, Rhoda is determined to keep her partner's dream of equality and freedom alive. Despite the difficulties, Rhoda transplants Delia's son Teo and her own daughter Emilia to a coffee collective in Ethiopia. But as Teo and Emilia come of age, Mussolini's Italian army invades Ethiopia and their family is drawn into the tragic conflict.
---
violence; emotionally disturbing